Announcement
Get your Hastings sports photos ready!
You can now upload photos to the database. Upload your photos HERE. We are loading in hundreds of sports photos that we already have.
Site is still under construction, but almost ready. Expected launch date is soon. Please upload your pictures and spread the word to anyone who has Hastings sports photos. Thanks.
The 2000s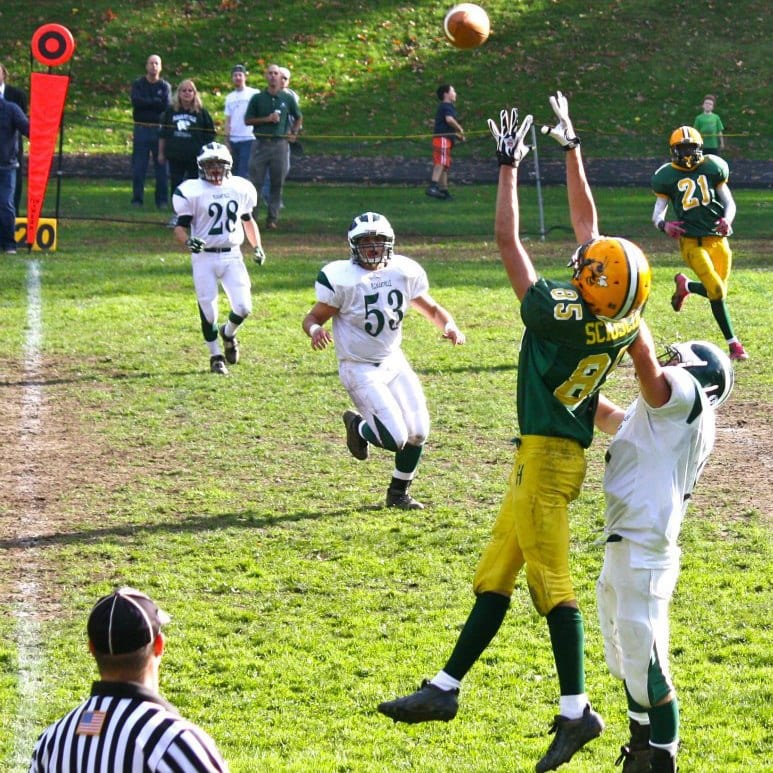 Amazing leaping catch by Francesco Scioscia, HHS 2014. (Okay, it was really over his head and an incomplete pass. But we can pretend.)
Photo Credit : Francesco Scioscia
The 1990s
Members of the 1990 HHS Varsity Baseball team. This was the last year that HHS Baseball was played at Reynolds Field before moving to The Burke Estate. Photo includes a future Hastings Trustee
Photo Credit : Rich Lovejoy
The 1980s
Twirlers and Hudsonettes at an HHS Varsity Football game in the 1980's
Photo Credit : Gordon Solovey and Taylor Montgomery
The 1970s
Yes, this shows HHS Varsity Quarterback, Joe Capuano, throwing a pass. But anyone who grew up in Hastings during the 2nd half of the 20th century will appreciate the real significance of this photo; Hastings' biggest legend watching from along the sideline
Photo Credit : Gordon Solovey and Taylor Montgomery
The 1960s
Hastings Rams Football game at Reynolds Field
Photo Credit : Paul Edelman
The 1950s
Hastings High School Varsity Baseball Team in 1959
Photo Credit : Yearbook Photo